Best protein smoothie I've ever tried! The rest were weird tasting and gives me a headache but this one boy oh boy it's sweet and feels like a treat!
Hannah
We've got you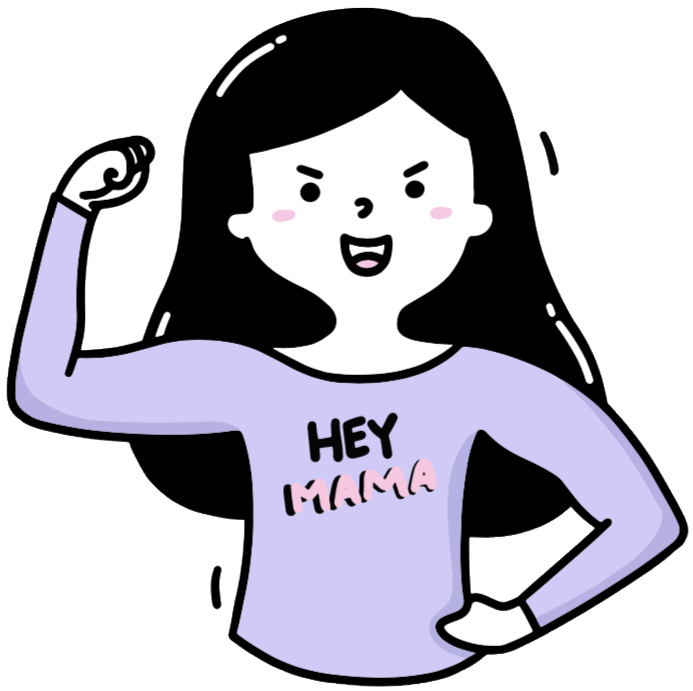 Breakfast or mid arvo snack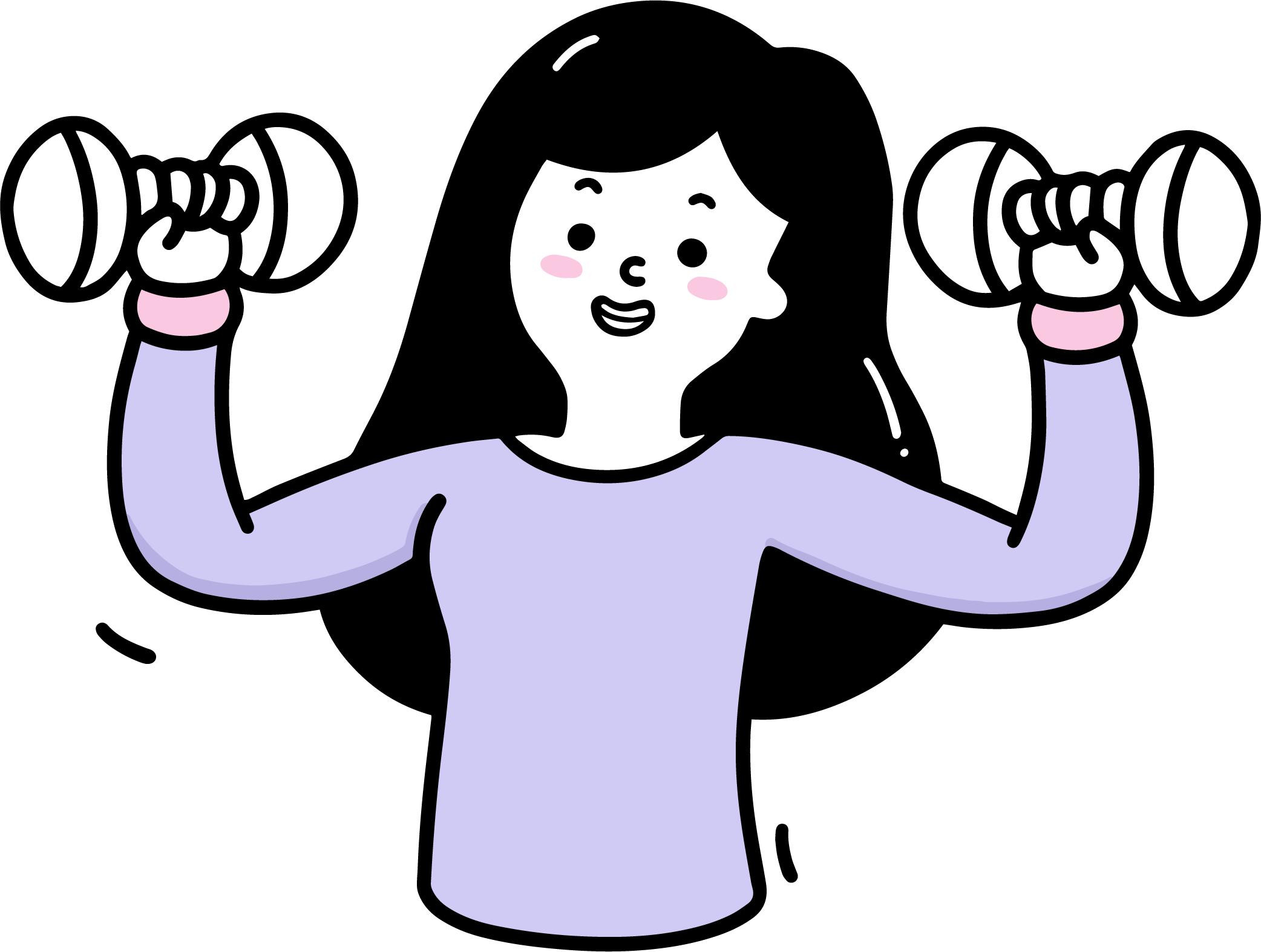 Post-workout
Kick hunger pangs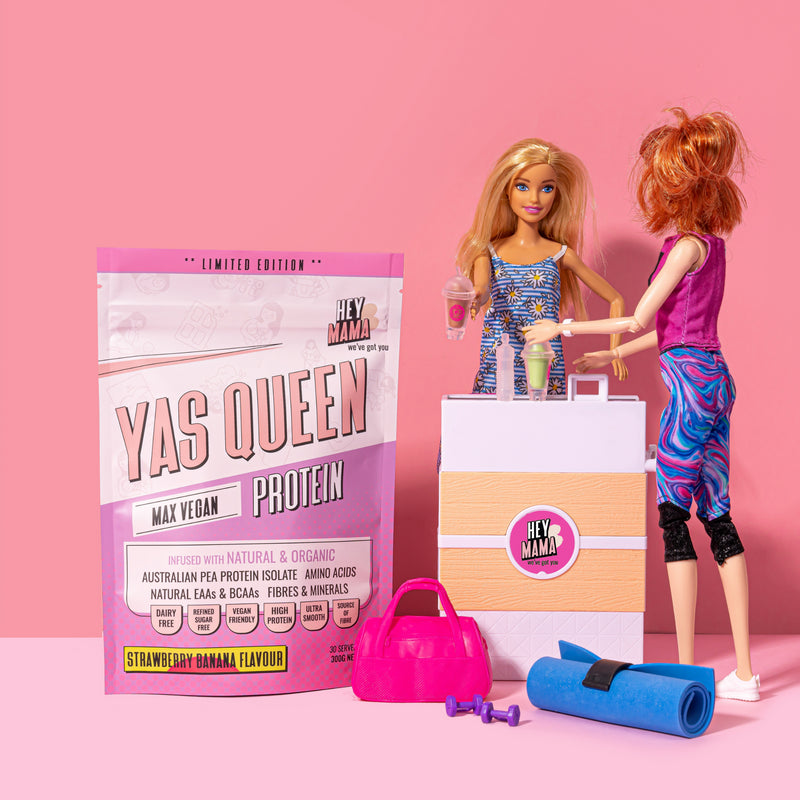 Who run the world? QUEENS!
Enjoy a tasty, protein packed drink that supports postpartum recovery and helps fuel your body so you can run this mutha.(Yas, we are fans of Queen B).
Our Yas Queen Max Vegan Protein is made with an unique blend of pea protein isolate and faba bean to give it super smooth and creamy texture unlike the grainy and chalky texture of other plant protein.
Instead of the traditional flavours, we have limited edition flavours.
Choc Mint - A refreshing spin on premium chocolate vegan protein with the flavour of freshly ground dried mint. 
Choc Peanut - Strong peanut notes in the midst of a chocolate flavour that sits somewhere between milk and dark.
Strawberry Banana - Bursting with strawberry and banana flavour.
We want to give you what you need in the easiest, tasty and best way possible.
Mama, we've got you.
Hey Mama VS Others
Hey Mama Max Protein
Australian Grown Protein
Pea Protein Isolate
Faba Bean (smooth & creamy)
Low in sugar, 0.5g per serve
No fillers or gums
All Natural Ingredients
Free from refined sugars
Other Proteins
Overseas grown protein
Pea Protein, not isolate
Rice Protein
Higher sugar per serve
Contains fillers and gums
Artifical ingredients
Contains refined sugars or sucralose
Key Info
Australian Pea Protein Isolate
Highly digestible plant-based protein source, ideal for anyone sensitive to lactose or gluten Our Pea Pro is a low-carb, lactose & soy-free vegan-friendly protein, easy to digest and free from commonly used chemicals (such as hexane).
Australian Faba Bean Protein
We've taken out the rice protein in all our blends and replaced it with a small amount of Faba Bean Protein. This is super high in protein, creamy and rich in texture and also very neutral tasting, it's also grown right here in Australia and is 10 x more carbon neutral than whey protein.
View full ingredient list
CHOC MINT
Australian Yellow Pea Protein Isolate, Australian Faba Bean Protein Isolate, Whole Peppermint Leaf Powder, Premium Cocoa Powder, Natural Flavours, Organic Stevia Extract, Australian Pink Lake Salt (Mount Zero). 
STRAWBERRY BANANA
Australian Yellow Pea Protein Isolate, Australian Faba Bean Protein Isolate, Natural Flavours, Beetroot Powder, Organic Stevia Extract, Australian Pink Lake Salt (Mount Zero). 
CHOC PEANUT
Australian Yellow Pea Protein Isolate, Australian Faba Bean Protein, Dutch Cocoa Powder, Natural Flavours, Organic Stevia Extract, Australian Pink Lake Salt (Mount Zero). ALLERGEN STATEMENT:This product contains peanuts
ALLERGEN STATEMENT: All Yas Queen products are packed in a facility that processes dairy (milk), nuts and peanuts, gluten containing cereals and soybeans and may therefore contain traces of these allergens.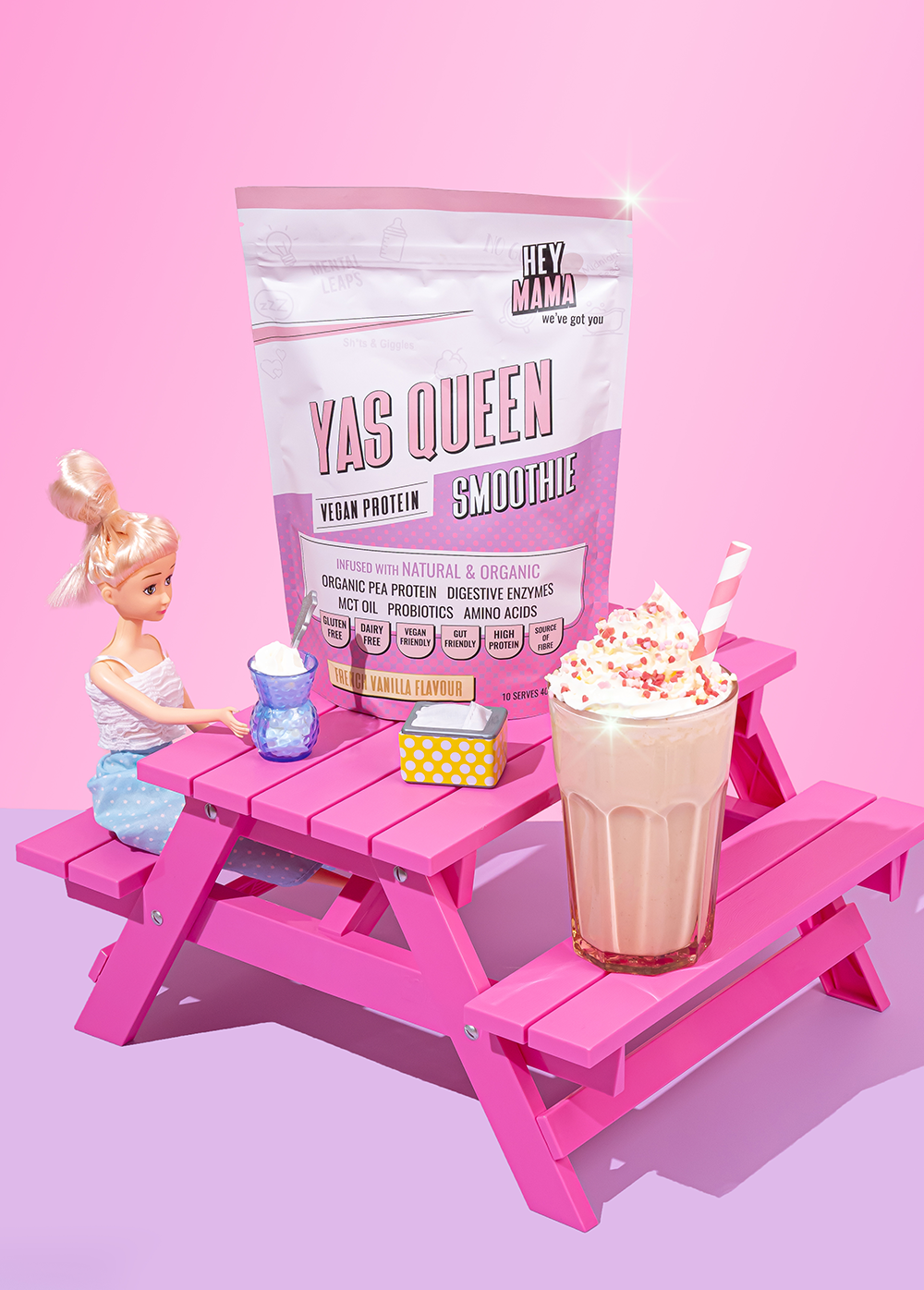 Froth it Or Your Money Back!
Hey mama, everyone is different and one mama's holy grail could be another's total flop.
That's why you're covered by a  30-day guarantee. If you don't love the product, if it doesn't work as expected, or if you have any problems at all — you can get a refund*.
No hassle or hoops to jump through. Simply contact our Aussie based customer care team and we'll help you!
*Please visit our refund policy page for more detail on our 30 day money back guarantee.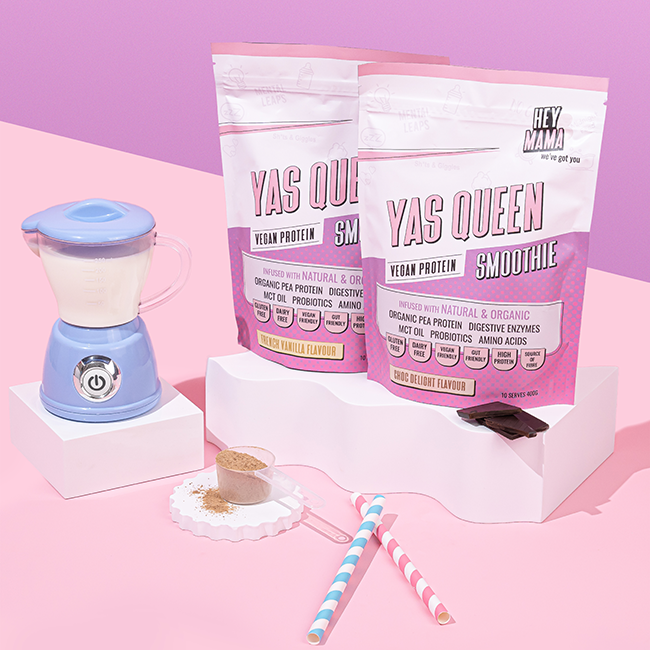 How to Use
Super easy and versatile! Here are some possibilities:
Quick Smoothies: Just add milk or water and drink!
Filling Breakfast: Add milk, banana, some fruit or vegetables and blend!
Add to: Make or bake into pancakes & cookies
How often: Whenever you are need of nutritious protein boost. Especially before or after physical workouts. Remember to feed your body so it can recover better and faster.
*For more ideas, visit our IG Recipe page: @heymamasrecipes
**Please note that Hey Mama products are not a meal replacement shake. It should be taken in conjunction with a healthy balanced diet.
Faqs
Can i take the protein while pregnant?
Although we stripped away all the unecessaries and nasties keeping the proteins clean and natural, we do however recommend you first speak to your GP or healthcare practioner before incorporating any supplements or foods into your diet as every mama's diet and health is different.
Why is protein intake important for postpartum recovery?
Protein is an essential building block especially after giving birth as it helps your body recover from childbirth. Protein also an essential for supporting the production of breast milk.
Is Hey mama made in australia?
We are 100% owned and made in Australia!
Does protein help with weight loss?
Short answer, yes! It reduces calories in and boosts calories out. BUT, our Yas Queen Max Protein should not be used as a meal replacement and should be used in conjunction with a healthy and balanced diet.
When are the best times to take Yas Queen Protein?
1) Post workout - 30mins to 1hr after a workout.
2)Quick breakfast - add some fruits, peanuts or veggies with milk and
3) Mid morning/arvo snack
How often can i take protein?
We recommend 1-2 times a day in conjuction with proper meals
What if I don't like it? Can I get a refund?
We'd be surprised if you didn't totally love your Yas Queen Max Protein. However, we appreciate everyone has unique preferences and expectations. That's why we offer a 30-day money-back guarantee.
Send us back the Yas Queen Max Protein and we refund you the cost minus the shipping.
For more details on our refund policy, visit our refund policy page.