TLC For Your Nips

Soft balm texture

Soothe sore, cracked nips

Protect and repair
Stop the crackin', seal your nips.
Breastfeeding can take its toll on your nipples. Your nips are being pulled and sucked throughout the day. You're might have cracked, sore nipples from nursing.
So you'll want a soothing solution to calm your milky pair. Our lanolin free balm is formulated to seal in moisture to help hydrate and soothe the skin and help build skin elasticity before and during breastfeeding.
Mama, we've got you. You nurse your baby. We'll nurse your girls.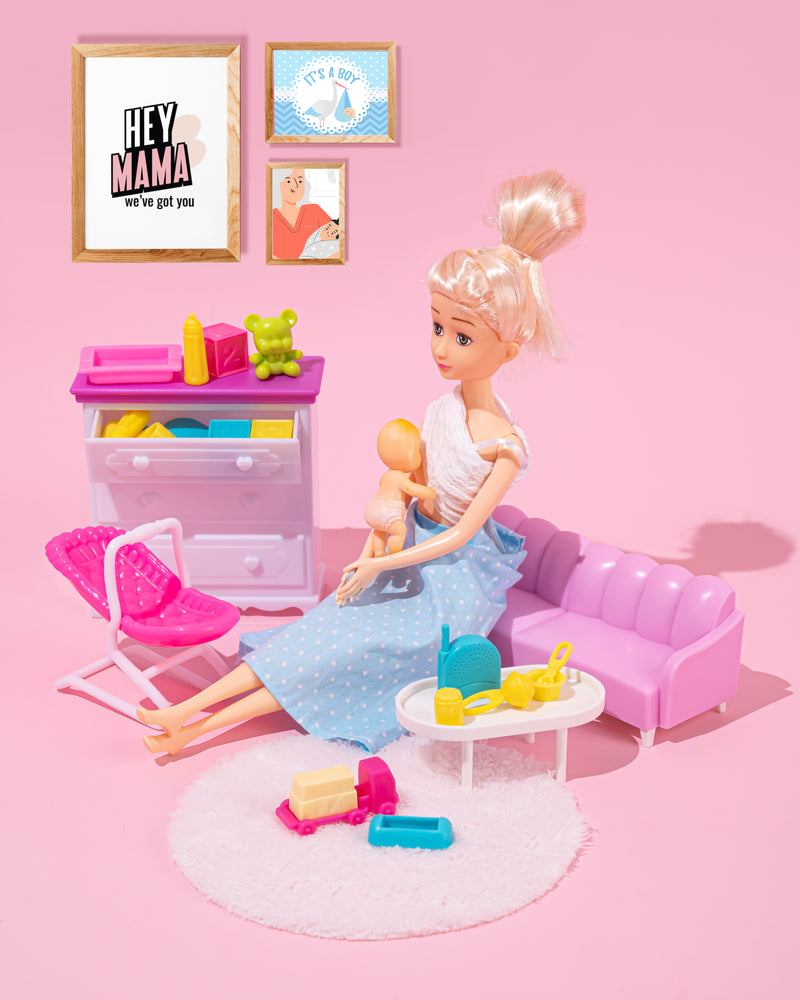 Give Your Nips Some TLC With Soothing Nipple Balm.
Key Info
Moisturises and smoothens the skin, with free radical protection.
Used as lubricant and conditioner in skin products. Possesses high quality refined emollient oil.
A creamy butter hydrates, reduces inflammation and soothes the skin. It also nourishes and protects the skin.
Mango butter can form a protective layer that may help moisturize your skin.
Soybean oil contains linoleic acid which helps strengthen the skin's moisture barrier (helps deliver essential fatty acids that can help maintain the skin barrier, decrease water loss, and aid skin hydration)
Potent antioxidant activity, which help to combat free radicals. It has anti-inflammatory, antiviral and antibacterial properties. It can assist in skin repair and offers an antiseptic as well as mildly astringent properties.
Contains anti-oxidants, while at the same time doesn't clog pores, and leaves a light finish. An oil that is able to penetrate deep into the skin.
View full ingredient list
INGREDIENT LIST:
Cocamide Cocos Nucifera (Coconut) Oil, Euphorbia Cerifera (Candelilla) Wax, Persea Gratissima (Avocado) Oil, Butyrospermum Parkii (Shea) Butter, Mangifera Indica (Mango) Seed Butter, Vitis Vinifera (Grape) Seed Oil, Olea Europaea (Olive) Oil, Glycine Soja (Soybean) Oil, Tocopherol (vitamin E), Calendula Officinalis Flower Extract, Jojoba Esters, Helianthus Annuus (Sunflower) Seed Wax, Acacia Decurrens Flower Wax, Polyglycerin-3
OTHER INFO: No chemicals, fragrances, parabens, sulfate free, dyess, colours or any other added nasties.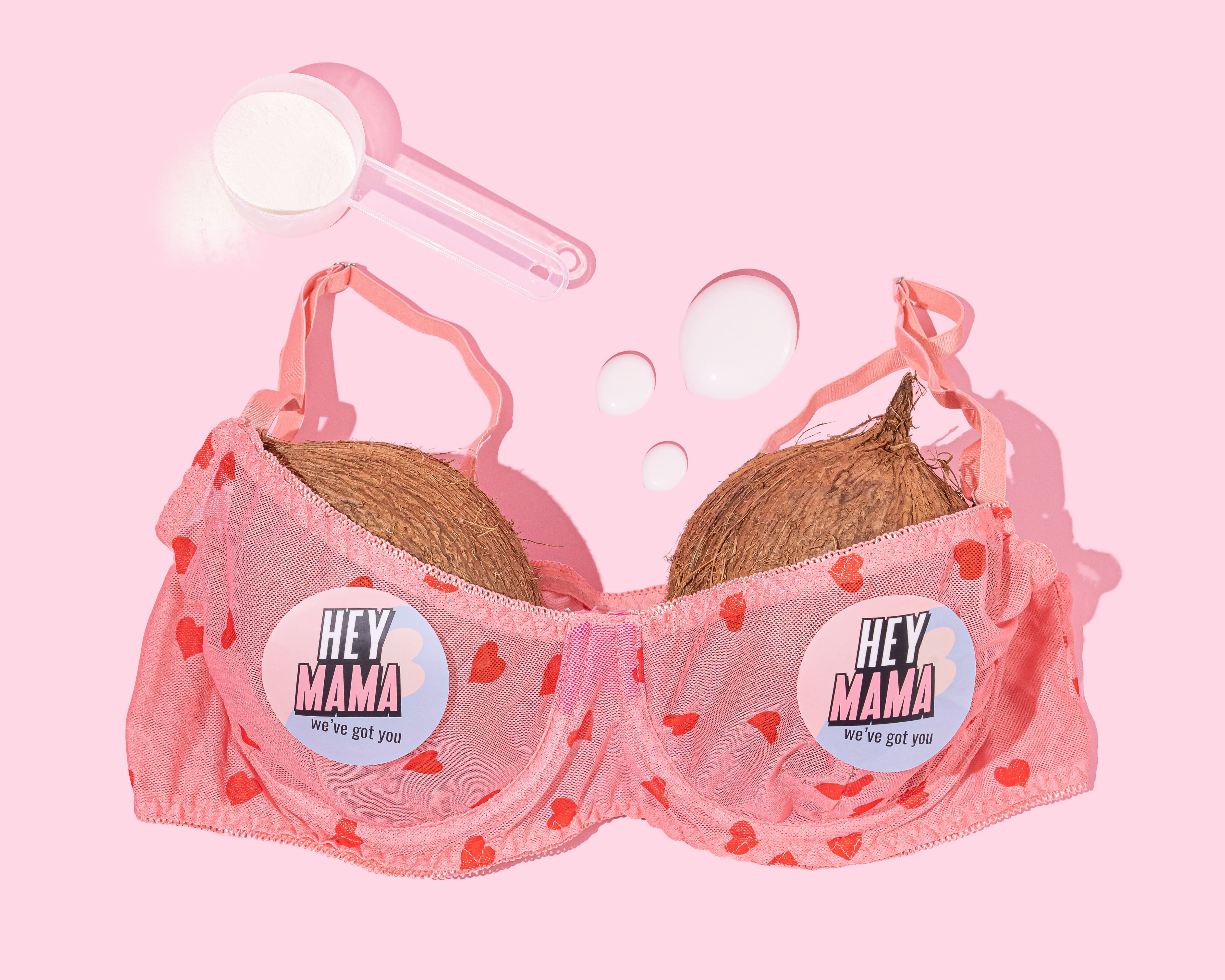 Give Your Nips Some TLC With Soothing Nipple Balm.
We've Got You Mama, Guaranteed.
We want to make soothing your belly as easy and comfortable as possible.
That's why you're covered by a 30-day guarantee. If you don't love the Nipple Balm, if it doesn't work as expected, or if you have any problems at all — you can get a refund*.
No hassle or hoops to jump through. Simply contact our Aussie based customer care team and we'll help you!
*Please visit our refund policy page for more details.
Give Your Nips Some TLC With Soothing Nipple Balm.
Faqs
How do I use the Nipple Balm?
Apply a small amount to cleansed skin after a feeding. Massage until all absorbed.
Is the Nipple Balm safe to use while breastfeeding?
Yes! The Nipple Balm is infused with natural ingredients such as avocado oil, shea butter and grape seed oil. It's safe for both mama and baby - there's no need to wipe it off before breastfeeding.
Is Hey mama made in Australia?
We are 100% owned and made in Australia!
How do I know when to call my doctor?
It's normal to experience some discomfort during pregnancy and while you recover from delivery. We recommend you speak to your doctor or midwife if your symptoms are worsening over time.
We'd be surprised if you didn't totally love your Belly Butter. However, we appreciate everyone has unique preferences and expectations. That's why we offer a 30-day money-back guarantee.
Send us back the Belly Butter and we refund you the cost minus the shipping.
For more details on our refund policy, visit our refund policy page.
Can this treat my breastfeeding difficulties?
Our Nipple Balm is designed to help soothe discomfort only. Unfortunately it is not intended to diagnose, treat or cure. We recommend you speak to your GP if you are experiencing ongoing difficulties.
20% OFF INTRODUCTORY SPECIAL. LIMITED STOCK.
To celebrate the limited release of our new Nipple Balm, they will be at this special introductory price of $21.60. Once we sell out of, they will be will be full price.